Communication, evaluation and dissemination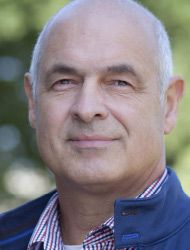 Prof. Jacques van Lankveld
Working Group 4 Leader
ESMN
Prof. Kirstin Mitchell
Working Group 4 Co-Leader
ESMN
WG 4 aims to develop:
A website for the COST Action, including Who-is-who pages in Sexual Medicine in participating countries, an exchange platform for collaboration in research, and a repository for scientific output.
A Social media strategy.

A communication and dissemination strategy for stakeholders/target groups, including experts in sexual medicine, policy makers, and the general public
We will focus the communication about the COST Action on its most important goal: improving sexual health and sexual wellbeing.
During the first period of 12 – 18 months, we aim to reach the following goals:
Design and publish the website
Draft an internal communication strategy for COST Action members
Draft an external communication strategy
Define and locate our stakeholders/target groups
Build a database of relevant contacts
Draft target-group specific strategies
Communicate general COST Action information to the stakeholders, including representatives of Near Neighbour Countries and International Partner Countries affiliated with the COST Action.
Draft introductory material (letters, text for the website, etc.)