Towards a basic curriculum for university education on sexual medicine
Prof. Johannes Bitzer
Working Group 3 Leader
ESMN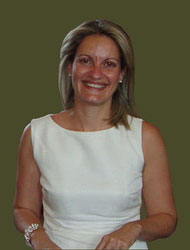 Dr. Paraskevi-Sofia Kirana
Working Group 3 Co-Leader
ESMN
WG 3 aims to:
Collect data on existing curricula on fields most related to sexual medicine and sexual health (undergraduate studies in Medicine, Psychology and postgraduate work)
Collect published definitions.
Collect data on present education on the above fields, as is included in University Education (Medicine, Psychology, Social Sciences).
Develop a model curriculum for undergraduate education Medical University, Psychology.
Develop a modular curriculum for Diploma, Bachelor, Master in Sexual Medicine, Sexual Therapy.
The possibility of extending our work from the field of sexual medicine to the broader field of sexual health will be further discussed. This refers to a possible inclusion of Training and Education in Sexual and Reproductive Health on a European level for nurses, midwives, physicians, specialists.
WG 3 has set the following goals for the next 12-18 months.
1. Elaborate a model curriculum in Sexual Medicine for undergraduate university
medical and psychological education in Europe.
2. Develop educational material for this curriculum (knowledge, skills, attitude)
3. Collect data about existing postgraduate training in Sexual Medicine/Sexual Health for different professionals in the different countries with the aim to create a Network which could provide a modular curriculum consisting of different elements (CAS, Diploma courses, Bachelor, Master)